OFFICIAL ALMOST POSITIVE WEBSITE
HINT: hover over the image for links to stuff.
hmmm, This site might load a bit slow
on a couple of pages
if you don't have cable internet. Sorry.
Questions/Comments? want to buy a CD?
email us: support@almostpositive.i-p.com
Download our original album: WHEN BEAUTY IS NOT ENOUGH
Official Almost Positive Message Board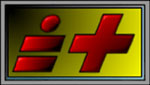 hope that makes the picture in the board work.
©2003 Derrick Bowen, Jeremy Roper, Andrew Waterhouse and Jordan Roper